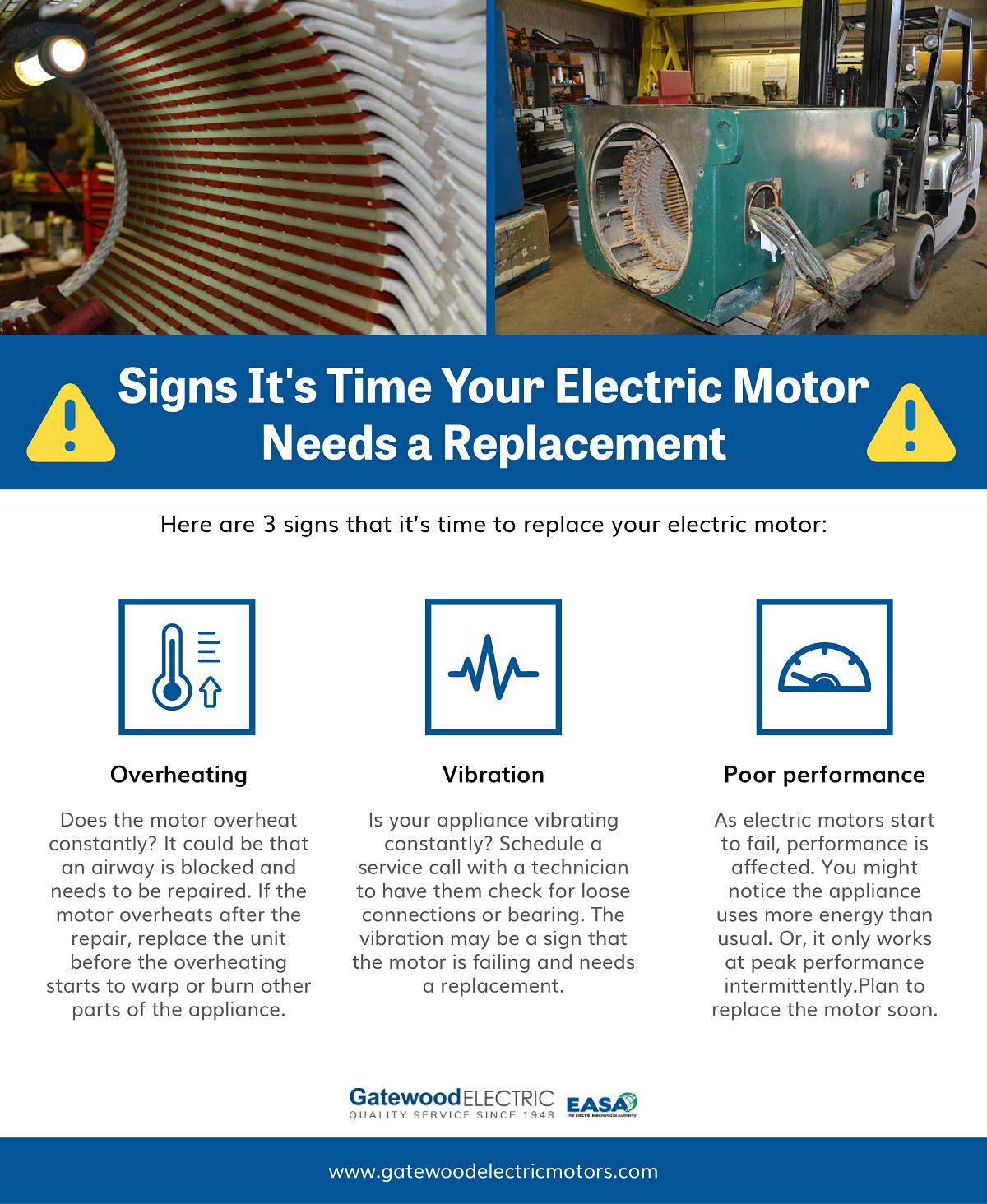 Electric motors power many commercial and residential appliances. After so many years of wear and tear, eventually, you need to replace electric motors. However, it's always better to plan for the replacement than to be taken by surprise. Knowing the signs of a failing motor gives you the advantage and can save you from having to spend extra cash on an unexpected replacement.
Here are 3 signs that it's time to replace your electric motor:
Overheating: Does the motor overheat constantly? It could be that an airway is blocked and needs to be repaired. Yet, if the motor overheats after the repair, it's better to replace the unit before the overheating starts to warp or burn other parts of the appliance.
Vibration: Have you noticed your appliance vibrating constantly? Schedule a service call with a technician to have them check for loose connections or bearing. If the appliance is secured well, the vibration is a clear sign that the motor is failing and needs a replacement.
Poor performance: As electric motors start to fail, performance is affected. You might notice the appliance uses more energy than usual. Or, it only works at peak performance here and there. Start planning to replace the motor.
Is it time to replace an electric motor in a residential or commercial appliance? Contact Gatewood Electric. We service all electric motors no matter how big or small. Whether you need an AC motor replaced or a water pump motor replaced, count on our team of professionals to help you decide the right repair or replacement option for you. In addition to electric motor replacement, we also offer rewinding services. This service is a great way to save money when a replacement isn't in your budget. We'll take a look at your current motor and let you know if this is a possible solution.
At Gatewood Electric, we offer cost-effective solutions for all of our customers! Call us today at (817) 645-6722 to discuss your electric motor needs.