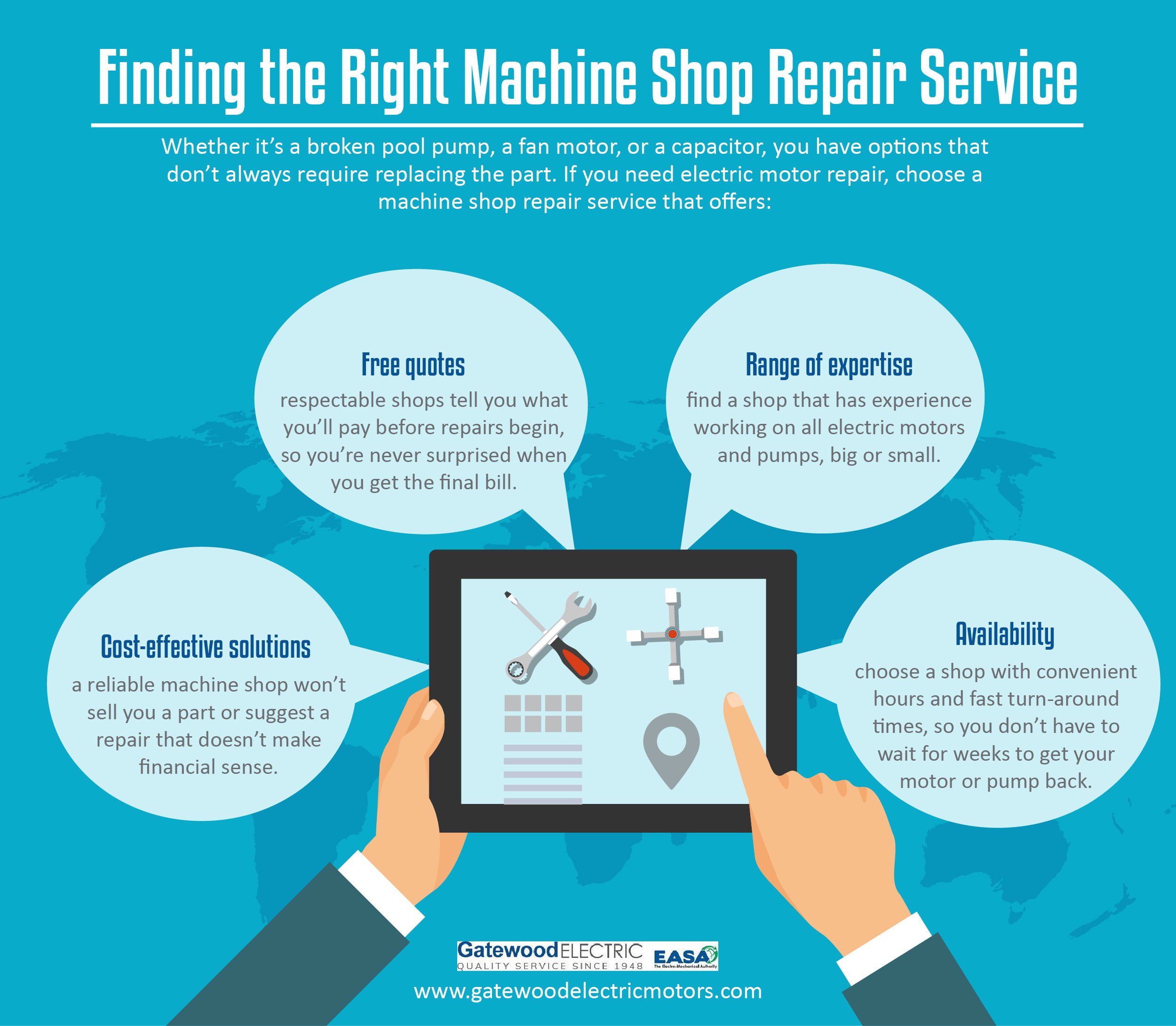 When you have an electric motor that stops working, you need a reliable machine shop for accurate repairs. Whether it's a broken pool pump, a fan motor, or a capacitor, you have options that don't always require replacing the part. If you need electric motor repair, choose a machine shop repair service that offers the following:
Cost-effective solutions: a reliable machine shop won't sell you a part or suggest a repair that doesn't make financial sense.
Free quotes: respectable shops tell you what you'll pay before repairs begin, so you're never surprised when you get the final bill.
Range of expertise: find a shop that has experience working on all electric motors and pumps, big or small.
Availability: choose a shop with convenient hours and fast turn-around times, so you don't have to wait for weeks to get your motor or pump back.
Do you need electric motor or pump repair in Cleburne, TX? Contact Gatewood Electric for testing and quality services. We save our customers money because we know not every broken motor or pump needs to be replaced. Some problems can be fixed using our state-of-the-art rewinding process.
Our team works on all electric motors. No motor is too big or too tiny for us to look at. When you contact us, expect friendly, knowledgeable service and know we take the time to listen and provide you with our expert opinion. At Gatewood Electric, our job is to help you find the most cost-effective solutions.
Fill out our online contact form at
http://www.gatewoodelectricmotors.com/contact, and we'll be in touch soon with more information!